WELCOME TO CO:LAB
We're In This Together.
Simply stated, Co:Lab is a business incubator and growth accelerator. At Co:Lab we have one goal: to help entrepreneurs reach their next level. We do it with a community of mentoring, of participating, of caring, of giving, of collaborating.

Together we grow. Together we improve our internal community and our Pensacola community. Together we learn that which we lack and give of that which we have in abundance. Together we become more.

We are a catalyst helping innovative companies continue their climb to reach their potential and to ultimately create high-wage jobs that will sustain long-term economic growth for Pensacola.

We exist to help and collaboration is how we all succeed.

Co:llaborate
We support a diverse group of entrepreneurs who learn from each other's skills and experiences.

Co:mmunity
We are an energetic community of entrepreneurs who learn, grow, and thrive together.

Co:work
Proximity encourages growth and success. Our open door policy encourages a vibrant community.

Co:ffee
Hanging out, drinking coffee, eating tacos, creating relationships. Work should be more than just...work.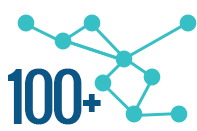 people have been employed by Co:Lab companies both within and outside of the Pensacola area.

companies have grown with Co:Lab since 2008. 6 have graduated and moved on from our program.
net new jobs in the Pensacola community have been created by Co:Lab companies.