Learn about the
---
CO:LAB SPACE
Dedicated offices and communal areas to promote collaboration and community
THE ULTIMATE SUPPORT NETWORK
We're Not Here Alone: Partners and Allies
Co:Lab is a program of Florida West, in partnership with Pensacola State College.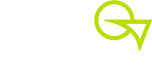 FloridaWest:FloridaWest Economic Development Alliance is an alliance of public and private agencies, businesses and organizations wholly dedicated to advancing the economic health, vitality and growth of our region.

Pensacola State College:Pensacola State College, under the governance of a local Board of Trustees, is committed to providing quality, affordable, and accessible educational opportunities through a variety of delivery methods. The College, a member of the Florida College System, offers baccalaureate and associate degrees, workforce certificates, adult education leading to a high school diploma or GED, business and industry training, non-credit continuing education, community outreach, and cultural enrichment opportunities for students and the community.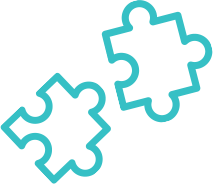 Are we a match?
We want early stage high-growth companies. Our mission is to help these companies become more successful by providing affordable, private office space, mentors, business services and serendipitous opportunities. Our goal further expands to develop companies that will employ more people from our area; companies that will benefit our community.

We admit, we're not for everybody, and everybody's not for us.
OUR FACILITY
From office space and equipment, to meeting clients, making connections, attending workshops, entertaining and more, we are set to make running a business easier.
1
Location
We're located right in downtown Pensacola. A perfect location for restaurants, brainstorming strolls and be fueled by the promise of a city in the midst of a renaissance.
2
Space
We have 22,500 sq. ft., on three floors – enough space for your business to grow and succeed.
3
Cost
Rates begin at $12/sq. ft.
4
Amenities
Everything you needed, all provided to you, including:
furnished office spaces

a turnkey setup

flexible lease agreements with spaces structured to allow companies to grow

a business room with a copier, printer, fax and scanner

secure high-speed internet access with wireless

free parking on premises

24-hour access

mailing address and delivery

priority use of conferences rooms, complete with audio/visual equipment

a kitchen and breakroom

common areas including lobby and restrooms
5
Community
Finally, you have the opportunity to interact, brainstorm and idea-share with other driven entrepreneurs.
POLICY BOARD
The Policy Board acts as advisors for our Co:Lab members. They evaluate and develop the policies that govern Co: Lab and ensure its efforts tie into our entrepreneurial strategy.
Bill Gibson

Gibson & Associates, Inc.

Paul Talley

Gulf Power Company

Jamie Ferrera

Regions Bank

Lisa Fairbanks

Saltmarsh, Cleaveland & Gund

Dr. Ed Meadows

Pensacola State College

Dr. Michael Huggins

University of West Florida

Gerry Goldstein

Florida Small Business
Development Center

Kelly Massey

Florida Small Business
Development Center at UWF

Larry Strain

Synovus Bank

Chris Battel

Collector Solutions, Inc.

Robert G. David

Technical Software Solutions

Jeff Gadboys

AeroSure, LLC

History
Co:Lab launched in 2008 as the Gulf Coast Center for Innovation and Entrepreneurship (CIE) partnering with Pensacola State College and the Greater Pensacola Chamber of Commerce as part of their economic development effort.

Our modest beginnings of two flagship tenants grew quickly and in 2011 we expanded to 15,000 sq. ft. and two floors in PSC's downtown campus. Through the years we've maintained an occupancy of more than 80% helping more than 26 unique businesses, each in varying stages of growth and development.

Our six graduate businesses are the Analyst Group, Engineering and Planning Resources (EPR), Robotics Unlimited, Pay Sell, Clearstream and ReVera Services.

Currently we have 12 member companies who, along with our graduates, have employed hundreds of people while growing their businesses within our friendly confines.